Originally posted on June 8, 2020 @ 9:05 am
Tanmay Bakshi is probably one of the youngest developers in the world today. He rose to fame at just nine years old when he developed 't-Tables' an app for multiplication. It is just amazing to hear and learn about these young talents.
Tanmay even ended up in business with the IOS Apple store after his app was accepted. Apart from being a developer, he is also a writer and a YouTuber. In this article, we are going to learn more about the brilliant 16-year-old.
Who is Tanmay Bakshi?
Tanmay is a Canadian teenager who has left people mesmerized due to his successful career. Who do you know that started coding at the age of five? He has already secured a place for himself in the world of technology. There is no doubt that he will grow up to become a young millionaire due to his fantastic tech skills.
That is if he isn't already. Remarkably, Tanmay was homeschooled by his parents. Therefore, there isn't much to tell about his educational background. Let us take a look at his career.
Tanmay Bakshi's career info.
Bakshi is a Google Developer Expert for Machine Learning. As young as he is, Tanmay has already hosted TED talks. These kinds of conferences are usually reserved for people who are experts in their specific fields, and Tanmay is no different. He has addressed thousands of audiences in universities, discussions, and even companies.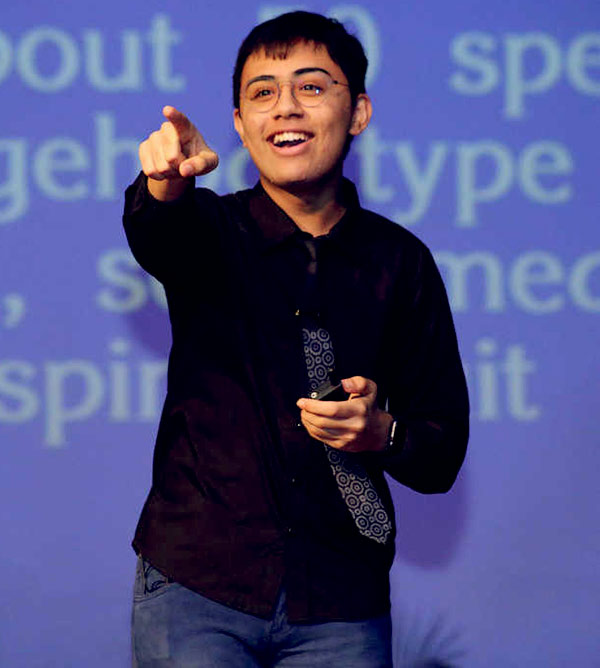 The teenage Google Developer has also been featured in magazines such as Forbes, Bloomberg, and Vancouver Sun. As mentioned before, he developed an app that was featured in the Apple Store.
His work with IBM.
At 11, he was already partnering with IBM. In the year 2017, he received a Knowledge Ambassador Award. Tanmay is the Author of the book: Hello Swift! IOS App Programming for kids and other beginners. His book was published on 29th October 2019.
https://www.instagram.com/p/BbnyzS8lRbM/
It received a lot of good reviews. It was highly praised because it was straightforward and written in the simplest way possible. The book goes for about $29.49 in Amazon.
How old is Tanmay?
Tanmay Bakshi was born on the 16th of October 2003 in Toronto, Canada. He is set to turn 18 by the end of the year. Like most Libras, Tanmay possesses a great intellect. He is observant and clever, evident by the fact that at 17, he has already accomplished extraordinary feats.
His net worth and earnings.
You must be wondering what Tanmay is worth. Well, his net worth is currently still under review. It is said that Google paid the youngster $1.25 million. According to paying scales, software programmers tend to make about $79k per year. The Young Google Developer also gets his income from YouTube and his books, not forgetting other companies he works with.
Tanmay Bakshi's Parents.
Tanmay was born in Toronto, Canada, to Puneet and Sumita Bakshi. His parents moved to Canada before he was born. Tanmay's father is a Computer Programmer while his mother is a housewife. When he was young, he would watch his father work. That is how he developed an interest in computers.
The fascinating thing about the teenage google developer is that he was homeschooled. His parents must have done an excellent job as he grew into a brilliant teen.
A look at Tanmay's Social media.
Tanmay Bakshi has a couple of social media accounts. On Instagram, for example, he boasts an impressive following of 4556. Most of tanmay's posts are related to his work and family. His recent post saw him sat at the dinner table with his parents, about to enjoy what we can only assume was a lovely meal.
https://www.instagram.com/p/CABQsMbl6I6/
Facebook – @ Tanmay Bakshi with 23,700 followers. Taking a look at his posts, they are mostly pictures of him with his family.
Twitter- @TajyMany with 21.1k followers.
YouTube- @tanmaybakshi with 333k subscribers. Its where Tanmay posts all his videos and tutorials.
Tanmay's Wiki bio and facts.
| | |
| --- | --- |
|   |   |
| Full name | Tanmay Puneet Bakshi |
| Age | 17 years old |
| Date of Birth | October 16th, 2003 |
| Place of Birth | Toronto, Canada |
| Profession | Coder, Google Developer, Author, You Tuber |
| Net worth | Under review |
| Girlfriend | single |
| Kids | N/A |
| Nationality | Canadian |
| Ethnicity | Asian |
| Zodiac Sign | Libra |
| Parents | Puneet Bakshi, Sumita Bakshi |
It's incredible how Tanmay Puneet Bakshi found his calling at a very young age, in this instance, proving that age is just a number. Switching focus to his private life, we learned that Tanmay has a sister named Tanvi Bakshi.
When he is not busy on the computer, he spends his time playing tennis and riding bicycles. For a teen, Tanmay has a ton of knowledge when it comes to computer programming. We can describe him as a jovial, talkative person with a good heart. Most of his youtube videos are tutorials and details he shares with his viewers regarding topics like logarithms.