Originally posted on May 8, 2020 @ 10:39 am
If you love reality, then you have watched "Alaska: The Last Frontier" show, which was aired on Discovery Channel as of December 2011.
The show features the harsh life of living in the landscapes of Alaska. It a very harsh environment to endure, especially during winter, but this reality show has to give the opposite view about living in the areas of Alaska.
Since the show began, there are its fans who have been raising several questions like what happened to the casts after accidents, how much do they earn, is the show real and many more. Well, today will have those answers all in one place here.
Alaska: The Last Frontier On TV since 2011.
"Alaska: The Last Frontier" is a leading American reality show television series aired on the Discovery Channel. The cats of the show have so far given us 140 episodes since 29 November 2011 when it was first premiered. Currently, the show is in its 9th season.
The show features around the Kilcher Family who is believed to the offsprings of the immigrants from Swiss. Swiss immigrants are said to the first people to arrive in Alaska 80 years ago.
The show films the lifestyle of this Kilcher family led by Otto Kilcher and Atz Kilcher on how they are trying to survive on their farm, which is located miles from Homer.
The show also tries to give its fans how people from Alaska, the Kilcher family have not yet adopted the technology, and they are still in ancient times where they have to survive by getting out to hunt and farm.
The Kilcher family has a huge farm where through the show, they are featured going out daily to hunt, farm, and prepare for winter by gathering food from their farm.
The show has featured over 95 casts since 2011, and each actor is believed to be earning $7, 000 to $10, 000 per episode. It is thought to in the coming days; the cats will be paid more as the show has millions of fans.
"Alaska: The Last Frontier" cast: Otto Kilcher Death Rumors.
If you do follow up "Alaska: The Last Frontier" closes, you have come across Otto Kilcher's death rumors. But his family came out to clear the rumors telling their fan Otto is still alive and healthy.
Otto Kilcher is in his 70s but yet energetic to give fans an enjoyable show than ever. But what pioneered the rumors? Well, Kilcher didn't have an accident as many may think, but he faced health.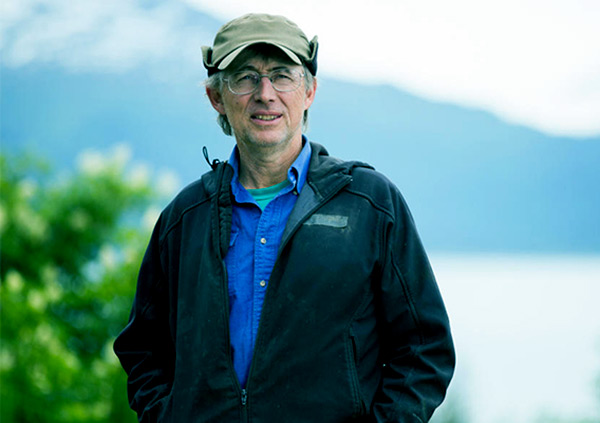 In 2016 Otto had a medical condition where his blood was clotting hence threatening his life. The doctors who were treating him went ahead to warn him it will be worse in case the clotted blood loosened, and one way or another found way to the lungs, there are chances he will die within 24 hours. Luckily enough, that never happened.
He was hospitalized under his doctor's care and recovered after days in constant pain. Today Otto Kilcher is a healthy man and on his feet ready to give a fantastic show.
Shane Kilcher Accident Flamed his Death Rumor.
Shane Kilcher is among "Alaska: The Last Frontier" Show, who was involved in a tragic accident threatening his dear life.  The accident took place while he was at his cabin working, and the ladder he was using fell, and he broke his back. It was sad news to his fans, and they went on to send quick recovery messages.
Otto Kilcher suffered a Horizontal fracture from the accident where the fracture extended 1/3 to his vertebra. His wife Kelli gave their fans encouraging words that her husband is recovering well through the time he was hospitalized.
Through shows, official social media tried to update their fans on how Otto was doing during the recovery period.
https://www.facebook.com/ShaneKelliKilcher/posts/1817269758571364
Alaska: The Last Frontier Cast Atz Kilcher Accident Nearly Took his Life.
You may have heard about Alaska: The Last Frontier Cast Atz Fatal accident; it was a severe accident that saw Atz go head to Sue the resort. The Atz Kilcher accident occurred on 10th August when he went hiking along with his friend around Otter Cove Found in Kacheka Bay.
While hiking, Atz slipped off a cliff and fell. He sustained severe injuries such that he had to be evacuated immediately using a helicopter to the hospital.
After reaching the hospital, it was reported that he had suffered severe injuries leading to two of his lungs collapsing, his right hip bruised, left shoulder fractured, multiple rib fractures, two ankle fractures, and right scapular fracture.
Out of these injuries, Atz went ahead to sue the resort for not informing him of the dangers of walking on the cliff and claimed $100, 000 compensation for the damages.
The resort, on the other hand, went on to claim that Atz knew the dangers of hiking on a cliff. More so, the resort claimed he assumed liability before the accident hence looked forward to fighting in court.
No One Has Died in Alaska: The Last Frontier Yet.
Since the show was premiered in 2011, there're no deaths reported. The only two accidents reported involved Atz Kilcher and Shane Kilcher.
Due to where there show is produced it excepted there be several accidents but that so far hasn't happened but there has been now and then minor accidents.
There are no reports regarding those accidents; maybe they were not serious. Various reports so far dictate all the "Alaska: The Last Frontier" casts are doing well despite the mishaps but not alarming.
Atz Lee Kilcher.
The 44 years old Atz Lee Kilcher, son of Atz Kilcher, is a top staring cast of "Alaska: The Last Frontier." Following his 20 years traveling holding his guitar around America and getting back to his homestead (Alaska), he considers himself the "black sheep." After his return, he went ahead to build a cabin himself, and he hasn't left Alaska since then.
In the show, Alaska: The Last Frontier Cast Atz Lee has featured hunting, unlike his uncle Otto for his family. He is aware of the dangers as well as risks of living outcasts of Homer and the lifestyle they have adopted.
However, he has to go hunting to have enough food for the family before the winter season. More so, he comes to an understanding of the life they are living in Alaska wilderness is a compromise far better than the life he lived for 20 years while touring the country.
https://www.instagram.com/p/BridfMygHuu/
Atz Lee's principal source of income is from the show and is estimated to have a net worth of over $3 million. He may also have earned from music, which was his passion for 20 years, but not anymore has he loves staying in Alaska now.
Following that, he comes from the Kilcher family he has inherited wealth and the little expenses he has as much.
Bonnie Dupree.
Bonnie Dupree is a steering lady in the show who her choices left fans with many questions following her decision to get out of the city and live in Alaska.
We all know Alaska weather is harsh, especially to those not born there. However, she proves everyone wrong has she adapts the Alaska environment easily and quickly.
She is Atz Kilcher's wife, who told had adapted life in Alaska may be out of love for adventure or due to family decision to live there. She left the city where there are modern houses to living in an unpredictable environment.
https://www.facebook.com/atzkilcherofficial/photos/a.1252109728263411/1320329251441458/?type=3&theater
In the show, she demonstrates how to survive in Alaska through her engaging in growing vegetables and how to harvest them.
She appeared in the show since the day it was premiered on 29 December 2011 on Discovery Channel. Since then, she has continued to catch the fan's attention following her natural roles in the show.
Alaska: The Last Frontier Cast Bonnie's wealth can be estimated along with her husband's following; they are a couple, and it's all about building family fortunes rather than the individual. Following, they are from the Kilcher family and the 613 acres of land and 2017 city acres they have much.
Hence our trusted sources relive that the couple earns over $800 000 annually, and their estimated net worth is over $7 million.
Charlotte Kilcher.
Charlotte Kilcher is not born in Alaska but came there to work way back in 1978 as a Biologist. It's not easy to live in Alaska if you are not born there following a harsh environment.
Furthermore, it's not easy to adapt to your lifestyle, especially if you come from the city. But Charlotte has demonstrated the argument is not true because, in the show, she has shown how easy it is to adapt and starting living in Alaska.
She is depicted in the show performing various tasks such as gardening, beekeeping, raising chickens and ducks for eggs, and breading the cow.
She doesn't like hunting following; she lived for 13 years as a vegetarian. However, due to the situation in Alaska, she is forced to eat meat for survival.
https://www.instagram.com/p/BpN8-QxHdnV/
Alaska: The Last Frontier Cast Charlotte Kilcher is estimated net worth stands at $1 million besides her husband's income. She earns around $7, 000 to $10,000 per episode. Her salary is mainly from the show and the family farm.
Alaska: The Last Frontier Cast Otto Kilcher.
Otto Kilcher was born and raised in Alaska and is a self-taught mechanic. While born in Kilcher family, his leading role while growing up was to herd cattle on his family farm.
Otto's interests in mechanics lead to him collecting broken machinery then repair. Later his interests saw him become critical to the family where he could fix anything that breaks.
Otto Kilcher is featured in the show taking care of the cows on behalf of the family for meat purposes. He also collects what others consider junk and makes them use it.
https://www.instagram.com/p/BA8YH2_O6Nq/
Our trusted sources reveal Alaska: The Last Frontier Cast Otto Kilcher's net worth is over $5 million. His incomes range from other shows he has cast as well as "Alaska: The Last Frontier."
Jane Kilcher.
Christine Jane Kilcher is married to Atz Lee Kilcher, and she is Alaskan Native, born and raised In Homer of Alaska, which is not far from Kilcher family homestead.
Jane's role in the show is mainly to fish for the family. She was before fishing for commercial purposes but opted to offer her skills to the family.
https://www.facebook.com/JaneyKilcher/photos/a.651430481632193/2429330570508833/?type=3&theater
Jane's net worth is estimated along with her husband because they are a family. Hence the family is estimated net worth is $2 million.
Most of their income is from the show, as well as the family inheritance, which is worth millions. Jane earns around $7, 000 to $10, 000 per episode.
Alaska: The Last Frontier Cast Eivin and Eve Kilcher 
Eivin is among the featured characters in the show since when it started in 2011. He is from the Kilcher family and got married to Eve. Eivin is depicted in the show on how he uses his survival equipment's hunting and fishing for his family.
Eivin believes people should work hard to get food at their table like old days rather than the 21st-century people who invest in business sit down and earn money.
He also plays a role as a farmer in the show and with good hands. Through farming, he can provide food to his family throughout eight months of winter.  He also goes out hunting moose or deer to provide meat to the family.
https://www.facebook.com/kilcher.eivinandeve/photos/a.1398864943691140/2268758623368430/?type=1&theater
He is married to wife Eve Kilcher. Our sources reveal Alaska: The Last Frontier Cast Eivin and eve Kilcher's net worth is over $2 million. Their income is mostly from the show, as well as the family inheritance.
Jewel Kilcher
Jewel Kilcher is a famous name in the world of music, acting, poetry, production, and writing. She has established her name across the entertainment industry and received several awards as well as nominations due to her outstanding performance.
In "Alaska: The Last Frontier" show, she is featured returning home Alaska for the first time in seven years. She took part in the production of season 3 of the show, where she reunites with her family together with her five-year-old son Kase.
https://www.instagram.com/p/B7ljwr0gN0v/
Jewel Kilcher is estimated net worth stands over 3 million. Her primary income is from music following concerts and performances, not to forget the books she has written. It is estimated Jewel earns $50,000 annually.
Shane Kilcher and wife, Kelli Kilcher
Shane Kilcher is among the main character of the show, a member of the Kilcher family. He was involved in a terrifying accident while working on his cabin, where he fell from a ladder resulting in severe injuries. He was admitted to Central Peninsula Hospital, Alaska.
In the show, he is featured as a hunter and farmer, but he is not involved in the production of the first season.
Alaska: The Last Frontier Cast Shane Kilcher joins the show during the second season production in an episode titled "The River Wild." He joins the main characters of the show in season three, which was premiered in 2013.
https://www.facebook.com/ShaneKelliKilcher/photos/a.1534366783528331/1534366790194997/?type=3&theater
The show also features his wife Kelli Kilcher on their daily activities trying to survive in Alaska wilderness, trying to build a family together. Shane Kilcher's net worth is estimated to be $1 million, and he earns $8, 000 per episode.
Q&A.
What Channel is Alaska: The Last Frontier On?
The Last Frontier is premiered on Discovery Channel.
Who died on Alaska: The Last Frontier?
No one has so far died, but Lee Kilcher almost died following a cliff when he was hiking at an Alaskan resort. He blamed the resort for the fall.
Why is Alaska called the Last Frontier?
There is a rich history behind Alaska, one of the top reasons why it is referred to as The last frontier is due that it is a state of America that was admitted as the 49th state to the union.
As a result, the Americas recognized the state as "America's Last Frontier" more so out of its distance from the lower 48 states and also out of its rugged landscape and climate.
Where is it filmed?
The Last Frontier' is filmed in the homestead of the Kilcher, which is located 11 miles outside of Homer, Alaska. Homer is situated around 200 miles southwest of the unified municipality of Anchorage.
Who Sings The Theme Song for Alaska The Last Frontier?
Jewel and her Father, Atz Kilcher, are the ones who sing Alaska: The Last Frontier theme song together.
Is Alaska: The Last Frontier or fake?
The main reality show is to depict how real life is like or how, in reality living in one location on another entails.
Ironically, reality fake the realism expected "Alaska: The Last Frontier" is not exceptional as there some genuine arguments it's fake.
The major problem is how the show is filmed and produced, not forgetting the lives of the casts being featured.
Many casts of reality show fail to act as they do in their real-life when they know they are being filmed hence making the show look like it's fake. Many of them end up hiding the natural response to occasions and play to the crowd to get them on your side.
At the end of the day, several reality shows casts fail to behave or act the same way they would have if not being filmed.
We are top reasons why there have been rumors that "Alaska: The Last Frontier" is not more a reality show but fake.
Will the Kilcher family starve if they fail to hunt?
Fans have been led to believe a lot of times on the show that if the Kilcher's won't hunt or provide for them in any way, they would starve.
It is sort of ironic as their home is only a short drive from Homer city, where there is plenty of choices when it comes to buying products and grocery stores.
They will not starve, and no matter how isolated the show wants to make them look.
The show does 'Slat' the environment.
In one of the infamous pheasant incidents is an excellent example of how a pheasant was hunted and killed by the Kilcher, and then brought home and ate it the same night.
However, this seemed so impressive to the production team that they asked if it could be done again by the Kilcher.
Everyone who has ever been hunting knows it is kind of a hard thing to replicate on a whim unless you can find a pheasant.
And the show went and bought a raw chicken which could be shown to put in the oven and a rotisserie chicken which could be shown to eat later. And if you watch another clip, you can see a bear mumming on a salmon carcass that is beautifully fileted.