Originally posted on June 9, 2020 @ 10:58 am
Matthew Anderson is an author, comic book illustrator, and television personality. His claim to fame was his marriage to Amy Allan, who is a paranormal investigator. She is a medium, which implies that she possesses supernatural abilities. Her ability to communicate with the other said is what earned her a starring role on a supernatural based television show.
Matt served as her assistant for a while before their relationship blossomed into something else. Learn everything there is to know about Matthew Anderson as we take a look at what he has been up to lately.
Who is Matthew Anderson?
Matthew Anderson is a reality star, former cameraman, and ghost hunter who made a name for himself on the Dead Files. It is easily one of the most entertaining, albeit spooky shows on television. The show sees Anderson's ex-wife, Amy team up with retired police officer, Steve DiSchiavi as they each investigated allegedly haunted locations.
Amy, who is a renowned psychic, brought her sixth sense, whereas her partner, Steve, came with two decades of experience working for the Homicide department in New York. The show first aired back on September 23rd, 2011. Its first episode was titled 'Evil in Erieville' and saw the two investigate a reportedly haunted farm.
Matthew was on the show right from the onset. He played a vital part in the investigations. Anderson surveyed the locations first, making sure that there was nothing present that could disrupt Amy's connection with the other side.
In several episodes, Matt could be seen following Amy around with a camera, trying to capture proof of supernatural entities (we certainly hope he didn't!) By the time he dropped out of the show in 2016, Anderson had appeared in 111 episodes. The show is in its 13th season and has 185 spooky episodes available for fans.
Where is he now?
After he took a backseat on the Dead Files, Matt started pursuing a few other interests. For one, he turned his dream of making a comic book into a reality. As such, he co-created the Repercussionists comic book in 2016. His comic book strip specializes in a variety of genres. These include comedy, satire, kyodai hero, Kaiju, and tokusatsu.
Some of the most popular characters they have created include the Kyodai Hero, Betaman. Anderson also took an illustration job with The Carver & The Assassin.
How old is Matthew Anderson?
There is not a lot of information available on Anderson's exact date of birth. By the look of his pictures; however, we estimate that he is in his mid-40s. Matthew was born in New Manila, Quezon City, Philippines.
His Family.
The Dead file actor is the son of Carol Anderson Delos Santos and Bobby Delos Santos. Bobby is his step-father. There isn't a lot to go on regarding the identity of his biological father, besides the fact that he might have had the last name, 'Smith.' Matt was raised alongside two stepbrothers. These are Ryan Delos Santos and R. Delos Santos.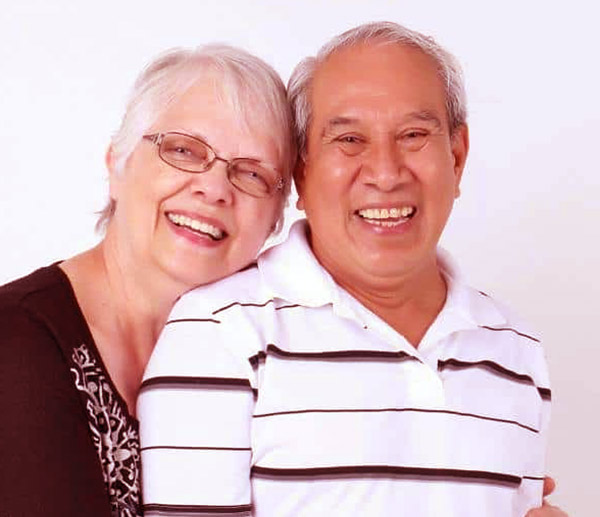 Matthew Anderson's Educational background.
The former Dead File star was a student at Tucson High Magnet School. After graduating, he enrolled at the University of Arizona, where he studied Studio Art: Painting/Printmaking. Lastly, he was also a TA at Laradon Hall.
Matthew Anderson's Net worth, Sources of Income.
The Repercussionists comic book creator enjoyed a 6-year stint on television before taking a break. It helped him lay the foundation for his net worth as sources say that he reportedly earned about $25k for every season he appeared in.
Additionally, he also enjoyed a lucrative career as an illustrator. Sources say that comic book illustrators can make as much as $200 per page. On the higher end of the spectrum, established artists can even fetch about $1,000 per page. Presently, Matthew Anderson's net worth is $300,000.
His relationship with Amy Allen.
Matthew and Amy first started with a working relationship. He worked as Amy Allen's assistant for a while before the two eventually grew close. Details surrounding their relationship remain scarce. As such, we are not sure when they decided to tie the knot. However, we estimate that it must have been sometime around 2012, as their marriage was short-lived.
By the 8th of November 2013, the two were meeting up for breakfast in the morning, before following it up with a divorce. The fact that they met up for breakfast first suggested that they were ending things on amicable terms. Even so, it did not make things any easier as they both took the time to recover.
Amy found a new man, television producer, Rob Traeger. The two got married in October 2018. Not to be left behind, Matt also started dating again back in 2013. A look at his Facebook account tells us that he has been in a relationship since March 26th, 2013.
A look at Matthew Anderson's social media.
Matt is very active on Facebook, where he has 2,327 friends and about 600 followers. His page also tells us that he still works on his ex-wife's show. We additionally learn that he is the proprietor of EMMA Enterprises.
Anderson also recently commented on the riot that happened in Colorado. Protestors took to the street to protest restrictions that were put in place for their own safety.
https://www.facebook.com/matthew.anderson.7140/posts/3380659621963181
Matthew was right to call out anyone who took part in the protest as the restrictions are measures put in place to curb the spread of COVID-19. One of his latest posts also revealed that he is a fan of the stooges, as he recently recommended the song 'We Will Fall.'
Matthew Anderson's wiki-bio.
| | |
| --- | --- |
| Full name | Matthew Anderson |
| Age | Mid-40s |
| Date of Birth | 1970s. |
| Place of Birth | New Manila, Quezon City, Philippines. |
| Profession | Television Personality, Founder at EMMA Enterprises, Illustrator at The Carver & The Assassin. |
| Net worth | $300,000. |
| Partner | Under review |
| Kids | Under review |
| Nationality | American |
| Ethnicity | Caucasian |
| Zodiac Sign | N/A |
| Parents | Carol Anderson and Bobby Delos Santos (stepfather) |