Originally posted on May 19, 2020 @ 3:28 am
Ina Garten is the Barefoot Contessa! Have you wondered where the title comes from? Of all the titles in this vast world, why would she choose that name? Have you ever been curious about Ina Garten's net worth, restaurants, houses, cars, and lifestyle? Well, don't sweat it.
We got you covered. Here, served as a delicious meal, are 11 exciting facts you should know about the food magnate, the Barefoot Contessa, Ina Garten. Enjoy!
Ina Garten's Personal Life
Garten was born on February 2nd, 1948, which makes her 74. First and foremost, she is an author and the host of the Barefoot Contessa, which airs on Food Network. Secondly, Ina is also a chef and the owner of the company Barefoot Contessa'.
Now, you got where that title came from. The Barefoot Contessa is the name of the food store she bought in 1978.
In 1968, she got married to Jeffrey Garten, whom she met at 15. They've been married for close to 54 years now. Together, they have no children.
And recently, in a podcast, Ina Garten stated that having children would have changed her lifestyle, hence her decision not to have any.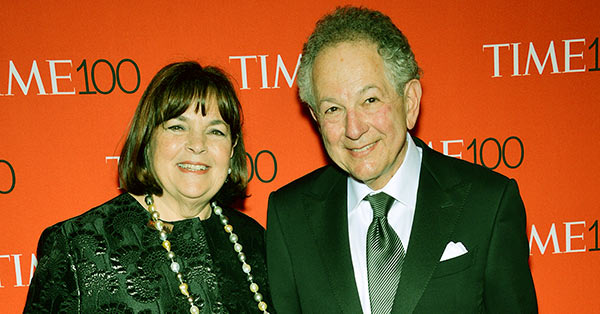 Garten's Books and Publications
Ina is not only famous as a chef but also well known for her wide range of published cookbooks and recipes. These include:
The Barefoot Contessa Book.
Contessa Parties! Ideas and Recipes for Easy Parties That Are Fun.
Barefoot Contessa Family Style: Easy Ideas and Recipes That Make Everyone Feel Like Family.
Easy French Food That You Can Make at Home.
Barefoot Contessa At Home: Everyday Recipes You'll Make Over and Over Again.
How Easy Is That?
Barefoot Contessa: Foolproof: Recipes You Can Trust.
Make It Ahead: A Barefoot Contessa Cookbook.
Cooking for Jeffrey: A Barefoot Contessa Cookbook.
Recipes and Tips for Home Cooks.
Hey, here is the latest! Ina Garten recently announced on her Instagram page that the publication date of her new cookbook, titled Modern Comfort Food, has been moved up to October 6th, 2020. The book will be made available to everyone by then.
Ina Garten's Houses.
Garten does have a taste for exquisite houses, and she's got three. Yes, one is located in East Hampton, New York. She also has two Pied-à-Terrace homes, or what you might call Vacation homes, located in Manhattan and Paris, respectively.
Her Paris home, which she purchased in 2000, is located between 6th and 7th Arrondissement. It has a terrace that affords her breathtaking views of Paris.
Her Manhattan home, according to Forbes, is worth $4.65 million with the state of art facilities. These range from her elegant kitchen to her great bookshelves for her wide range of cookbook collections.
Her central residential apartment is located in New York, which she fondly calls 'The Barn.' The building is seated on a 37,026 square foot property and serves as her office, home, and set for filming several episodes of her TV Show.
Garten's Restaurants and Locations
Ina Garten was the owner of and a chef at Barefoot Contessa, located in Easthampton, New York, USA. In 1978, upon seeing an advert, she purchased the specialty food store, and with time, expanded it, moving it to a larger parcel of land.
She worked there herself and also employed people to work for her. In 1996, she sold it to two of her employees, but later in 2004, the store was closed down due to an expired property lease.
Ina Garten Net worth
Ina Garten had worked in the White House during the regime of Presidents Gerald Ford and Jimmy Carter. With a degree in MBA from George Washington University, she worked in the Office of Management and Budget. She was also an advisor in National Nuclear Energy Policy and Budget. She started cooking with the desire to occupy her time.
When her husband Jeffrey went off to serve in the military for four years, she acquired her Pilot's License. Upon his return, the duo went on a vacation trip to Paris, France, and it was during this trip that her passion for cooking was kindled.
In 1978, Ina Garden quit her job to pursue her dreams and passion for cooking thoroughly. She stated that working in TV3 White House challenged her intellect and was interesting, but it wasn't mainly her passion.
She purchased a 400-square-foot Specialty Food Store in Westhampton Beach, New York, hence her humble beginning of the Barefoot Contessa. Within a year, Garten expanded her business.
She also dabbled into writing cookbooks and making TV appearances. Before starting her Barefoot Contessa Show, she had attempted to sell a cooking show to Martha Stewart, who rejected the proposal.
She didn't back down, and in November 2002, she went on to premiere her Barefoot Contessa Shoe on Food Network. The show has since November 30, 2002, till the present date and has some of Food Network's highest ratings with about one million viewers.
Ina Garten's significant sources of income include:
Running of American cooking & culinary show 'Barefoot Contessa' on Food Network with several international airings.
Winning awards for her TV cooking show.
Sales of her published cookbooks.
Sales from her line of convenience foods which she launched in 2006
Her job as a consultant for entertaining, cooking, and party planning magazines
Her website, 'BarefootContessa.com,' also generates income for her.
These are some of her primary sources of income. As of May 2022 Ina Garten's Net worth is approximately $55 million.
The Fabulous Lifestyle of Ina Garten
Being her own boss, Ina Garten can afford any luxurious lifestyle she wants without being ordered around by a 'superior.' Some of her pleasurable activities include traveling around the world and sailing across the seas.
She is a collector of a wide range of cookbooks and cake stands. Ina owns luxurious houses and also has a bunch of celebrity friends such as Tina Fey, Taylor Swift, Neil Patrick, ETC. On social media, she has a massive follower base (3.4 million followers on Instagram).
Even though she is very popular, Ina Garten has managed to keep sensitive parts of her life private. Not much about her intimate life is available on the internet. Ina Garten is still Jeffrey's wife. He is the love of her life.